Magic Valley, Wood River Valley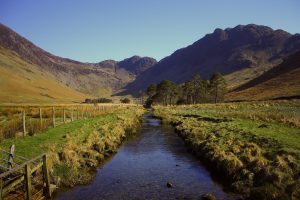 Webb Landscape, Inc. has full time seasonal openings for Irrigation Technicians in all Wood River Valley and Magic Valley locations. The Irrigation Technician is responsible for providing irrigation services to our customer's property, to uphold the company's high standards of quality, workmanship and professionalism.
To be considered for these positions, successful candidates will possess the following skills, experience and attributes:
The ability to perform all irrigation activities including, but not limited to repairing breaks and malfunctions, winterizations, etc.
Must have the knowledge and ability to properly identify irrigation problems and take appropriate action to make repairs.
Knowledge of irrigation hand tools (i.e. compressors, shovels, pipe cutters, rakes, etc.).
Ability to communicate with immediate supervisor about any malfunctioning equipment and all site problems experienced.
Backflow Certification preferred, but not required.
Ability to analyze property needs and provide recommendations for improvements.
The ability to work outside in all climate conditions.
The ability to lift up to 50 lbs.
A strong team player, an independent worker, self-starter and quick learner.
Ability work in a fast paced environment.
Bi-lingual English/Spanish a plus.
Three (3) years field irrigation experience preferred.
Must have valid Driver's License and clean driving history.
Must have a strong customer focus and a commitment to providing superior results.
Ability to communicate effectively with managers and customers.
Ability to react quickly to changing conditions with independent judgment.
Must be a self-starter and have stable work history.
Webb Landscape, Inc. is an Employee-Owned company that offers excellent opportunities for advancement and a complete benefit package including health, vision, dental and life insurance, 401k, & Employee Stock Option Program. If you are interested in this position please e-mail a copy of your resume to allie@webbland.com.